Struggling to lose weight?
Lose Weight, In Less Time
The SOL 4 Weight Loss System!"
Even if you don't feel like changing your diet and busy schedule.
August 24, 2017
From the desk of: Elsie Maria
Re: Losing weight fast and keeping it off.
Dear Friend,
If you want to lose weight fast  and keep it off for good even if you've failed in the past,
then this may be the most important message you will ever read.
Have you blown through a ton of money and a lot of time trying to lose weight?
Found yourself back to square one, plumper than ever before, and now not sure what to do?
Have you given up and decided that you will always be overweight?
If you answered yes to any of those questions, I know EXACTLY how you feel, because I've been there done that,
Yep...
Been fighting an uphill battle for more than 14 years before finally losing the flab.
At one point I was more than 50 pounds overweight. Trust me, it wasn't about not being able to fit into my cute clothes that motivated me to take this weight loss thing seriously.
It was something else, much greater than just looking good.
Look, I shouldn't have to be out of breath just walking up a flight of stairs, and ...
getting over heated and flat out exhausted after a just a few minutes of running around and playing with the kids...  ain't exactly the epitome of healthy living.
Like you, I wanted a healthier lifestyle for myself.
So many things feel uncomfortable when we have weight issues.
I mean come on ...
We all deserve to live a full healthy life but when you're overweight even the smallest of events seem likely to turn into an absolute disaster.
A walk on the beach in a bathing suit? Don't even think about it!
Attend public events, or worse, be HIGHLIGHTED at an event? Heck that's enough to cause a panic attack.
Those countless late night infomercials that make losing weight look so simple, make US feel guilty, lazy and ashamed that we haven't managed to achieve the same results.
So what happens?...
We hide within ourselves because we know that we aren't "socially accepted."
Realize this. It's not necessarily your fault.
There are a bunch of other reasons for being overweight other than just bad eating habits for many of us, even though we do make our own choices about what we eat.
I'm talking about situations like sitting at an office job, where the only exercise you get is
Running...(your mouth that is)
Jumping... (to conclusions)
and worse yet for some of us,
instead of taking a short walk
on the breaks, we resort to "cigarette cardio??" (Ahem)
Or maybe you're so busy with a hectic schedule with family and kids that your health ends up playing second fiddle next to the oh so noble tasks of caring for everyone else.
But guess what?
If YOU don't have your health... who's gonna take care of them?
Well here's the painful truth that I discovered.
I had been doing it wrong for years.
I was freaking making excuses. I justified not having the time to squeeze in a workout routine or any kind of activity because self employed stay at home moms just don't have the time for that sort of stuff.
When you have work, errands and family time, by the end of the day you're so exhausted that if anyone even mentions the idea of getting up and doing a 60 minute workout you're ready to bite their head off just for making such a ridiculous suggestion.
But realizing that it doesn't have to be that time consuming and difficult is basically what motivated me and gave me the desire to finally confront my obesity and do something about it.
With less than 30 minutes a day I was able to lose weight faster and easier than I had ever imagined and I have kept it off for over 3 years!
And now it's your turn..
Forget about those risky diets, exhausting routines and time consuming workouts. You can finally lose weight by making these simple changes to your daily life, and I'm here to show you how!
I don't have to tell you about the consequences of being overweight. I'm assuming that you already know of the risks involved, but just in case you've pushed it to the back of your mind, let's do a quick summary.
Overeating can cause or lead to:
Obesity
Circulatory Issues
Heart disease
Diabetes
High blood pressure
Some say that there may even be a link between certain cancers and being overweight.
Anyway ...
You know the reasons why you have to finally do something about it. and It's not just a matter of looking and feeling your best, or having the self esteem and confidence that you so rightfully deserve. It's about living a Longer Healthier Life.
Bottom line!
You don't want your excess weight to cause so much damage over a long period of time that it's pretty darn close to being irreversible, so NOW is the time to make that commitment to yourself, so you can get to experience what it's like to have a stronger, leaner and healthier body!
Now if you are anything like me, you've probably stayed away from diets because you don't think you have the discipline to avoid all of your favorite foods for a long period of time.
Well... I hear ya.
As a matter of fact I despised the word "diet", and I still do. Diets are "short term" solutions, and that's not what were looking for, because even though they have their place, they're not going to help you maintain the weight you lost for a long period of time.
We're looking for a long term solution. A lifestyle change that will not only give us the tools we need to lose weight, but to keep it off permanently!
Yes. This is a very different way of losing weight than any crash course in weight loss or popular diet, because once you begin making these simple changes to the way you eat and live your life, you will NEVER have to go on a diet again... and that's a promise!
Over the course of a decade or so, I've been though several weight loss programs, spending over $8,000 on "training tools",formulas, potions, even lotions (just kidding on that one)
But while many of these programs may have helped me to shed a few pounds quickly, I was never really able to reach my target weight, or even come close to it for that matter.
The reason was this.
While I have no doubt that these programs COULD work for a lot of people, they were way too restrictive for my lifestyle, and I just knew that I would continue to fall off the wagon no matter how hard I tried.
But then a friend of mine introduced me to a weight loss system that just "clicked" with me.
She had lost over 45 pounds of fat and had kept it off, after years of struggling to even come close to her target weight.
When I started going through the system, I was absolutely floored.
The secret to losing weight isn't about working out harder, working out longer or even in restricted eating… in fact, the secret is so simple that until you go through it yourself, it's doubtful that you will even realize it's incredible power.
But once you do, you will never have to struggle with your weight again.
INTRODUCING...
The SOL 4 Weight Loss System is a simple system that allows you to lose weight fast and keep it off.
Because lack of discipline and the correct mindset is the reason why most people fail at losing weight, the core components contained within "The SOL 4 Weight Loss System" are based on eliminating these two culprits with proven strategies used by several women who struggled in the past to lose weight permanently.
The Video and Audio use brainwave entrainment, iso-chronic tones, and solfeggio tones along with affirmations to help speed up the weight loss process subconsciously. It's like having a weight loss support buddy at your service when you get up in the morning and when you go to bed at night.

Watch this video and notice how it makes you feel
It's what makes this system unique, and the Fast Weight Loss Step by Step Guide will show you  exactly how you can use it to start losing weight quickly, and easily without restrictions and without gimmicks. The main heavy lifting on your journey will be at night when you sleep.
It's not an exhausting, restrictive, or time consuming system but instead, it focuses on helping you make the transition into a healthier lifestyle that will be easy to maintain.
Simply follow the steps.
The only way the majority of us can succeed with our weight loss goals is to have a system in place that SIMPLIFIES the process!
Here are just a few of the many things you'll learn...
Easy weight loss
How to lose weight quickly, without starving yourself or eating bizarre foods you would normally never touch.
How to eat right
Why eating less food can completely destroy your weight loss efforts, and how to know just how much you should be eating to lose weight.
Eat what you want
Why depriving yourself of the foods you love can derail your weight loss and send you spiraling out of control.
Fast weight loss strategies
Powerful, fast action weight loss routines that will MELT Fat quickly!
Increase your metabolism
Five things you can do right now to drastically increase your metabolism and skyrocket your weight loss without eating less!
Best weight loss foods
The few foods you absolutely MUST avoid if you want to lose weight and be healthy, and why you don't have to avoid most of the foods you love!
Why diets fail
The shocking truth about why low calorie and low fat diets don't work, could make you even fatter, and what you can do to ensure this doesn't happen to you!
Over 500 health tips
And Much, Much More!
Here's What's Inside.

15 minute Weight Loss Motivation Affirmation Video
You will begin to feel a major shift in your attitude towards losing weight and achieve success when you watch this special video consistently every day. You will find yourself automatically doing things to lose weight naturally. Having the right mindset is at the core of any successful weight loss program and helps keep you focused until you succeed.

55 minute Night Time MP3
Listening to this allows you to gradually fall asleep and receive your weight loss affirmations directly to your subconscious. You will enjoy a restful sleep and enhance your mindset, making your weight loss efforts super effective.
Personal Reflection Exercises To Help You Neutralize Bad Habits
Neutralize bad habits that cause you to gain weight by doing this simple exercise every day with the video and night time MP3.
Fast Weight Loss Step by Step Guide
Step by step guide on how to use this program for efficient long lasting weight loss PLUS everything you ever wanted to know about losing weight safely and naturally.

Love your Body Love your Life report
Transform a negative body image into a happy and healthy one with this 10-page report with  quick tips and illustrations. Understand the reasons and benefits of weight loss, escaping the blame game, creating an individualized health plan, and much, much more.

Overcoming Weight Loss Obstacles Worksheet
Use this worksheet along with the report to help you identify and overcome major weight loss obstacles.

Weight Loss Self Reflection Worksheet
Use this worksheet along with the report to help you keep on track and accountable to achieve your weight loss goals.
This complete system will simplify the weight loss Process and help you lose weight fast.
Act Now
Get the Weight Loss System 
before the time expires and  I'll
throw in this Fast Action Bonus
5 ebooks each with 100 useful tips on Weight Loss, Health, Running, Bodybuilding and Fitness
 
Here's the best part...
it's available right now!
5 ebooks each with 100 useful tips on Weight Loss, Health, Running, Bodybuilding and Fitness

Regular price: $27
Today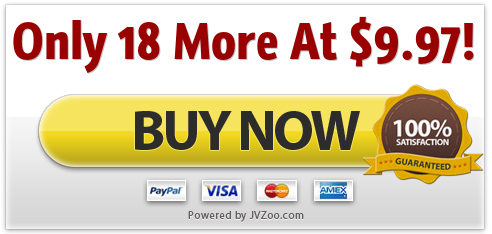 30 Day Satisfaction Guarantee...
The guarantee is simple... you must be completely satisfied with my product. You must want to use it every night to make your weight loss success easier. If at any time one of the above doesn't apply to you... I'll give you a full refund, even if it's 30 days from now. (Bottom line, I'm here to help you succeed)
To your Weight Loss Success,
Elsie Maria.